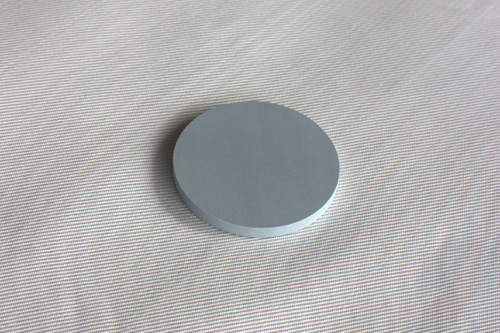 IGZO Target
Product Description
Indium Gallium Zinc Oxide Sputtering Target (IGZO)


We are an eminent manufacturer and exporter of IGZO Target (InGaZnO) to our highly valued clients. It is made using finest of In2O3, Ga2O3, ZnO and sophisticated technology and machinery, under the guidance and supervision of experts. Indium Gallium Zinc Oxide Target is extensively used in liquid crystal display (LCD) and many other fields, and hence applauded by our clients in both domestic as well as international markets. Its resistivity is checked by four probe resistivity tester.


Advantages & Features:


We Export Products Korea, Singapore, Taiwan, Japan, America.
We use high purity of In2O3, Ga2O3, and ZnO nanopowder Raw materials.
Our Product Manufacturing machines used, imported from Japan, Korea & Taiwan.
Fruitful raw material advantage, indium ingot production one year bigger than 60tons.
IGZO target relative density:≥ 98%.
Purity better than 4N.
Original Equipment Manufacturer (OEM) Service Provided


Application of Products:


IGZO targets widely used in liquid crystal display (LCDs).


Our Quality Checking Process Includes:


ITO target processing is checked by ICP,AFM,SEM,TEM,Malvin LPSA.
Products density is checked based on Archimedes principle.
Products impurity is checked by ICP.
Products resistivity is checked by four probe resistivity tester.
Build good relationship and cooperation with Busan University and Baptist University, easy to do the coating test and improvement about the IGZO target


Production Type:


Automatic
Semi-automatic
Handmade-as per our design


Specification:


| | |
| --- | --- |
| Item | Specification |
| Composition | In:Ga:Zn=1:1:1 or 1:1:2 at.% (Or other ratios)to match customer's requirements |
| Purity | 4N see schedule |
| Relative Density | ≥98% |
| Resistivity | ≤1.8Ω·mm2/m |
| Deoxygenation Coefficient | 0.5% |
| Physical Specifications | Circular, its size and the deviation from the two sides agreed to supply and demand |
| Appearance | Exterior color uniformity; surface smooth, free of cracks, chipping, and without any inclusions and contaminants |
| Internal Defects | Internal no cracks, no exotic matter |

Schedule:


Impurities(×10-6)less than unit:wt%

Fe

Pb

Sn

Ni

Cu

Cd

Al

Si

Ca

15

10

10

5

5

5

15

15

15